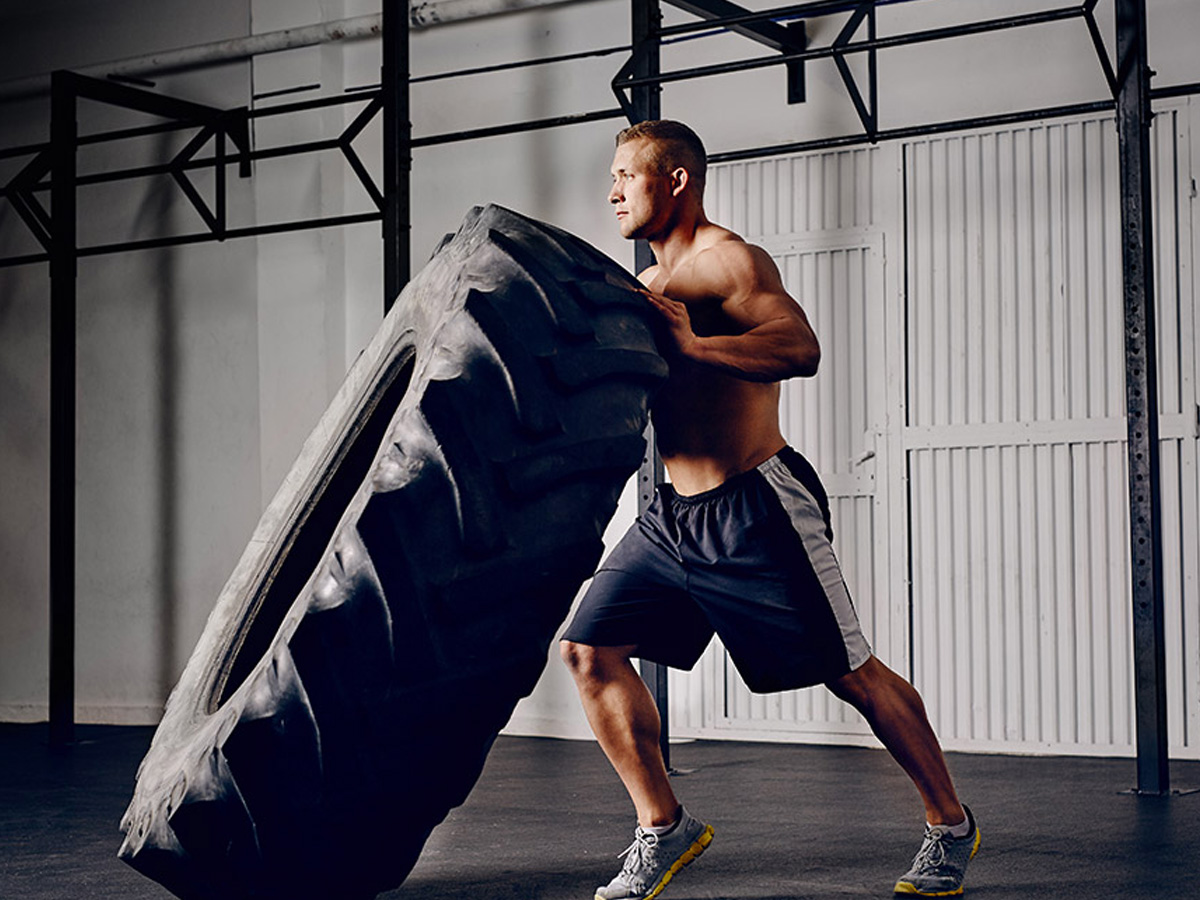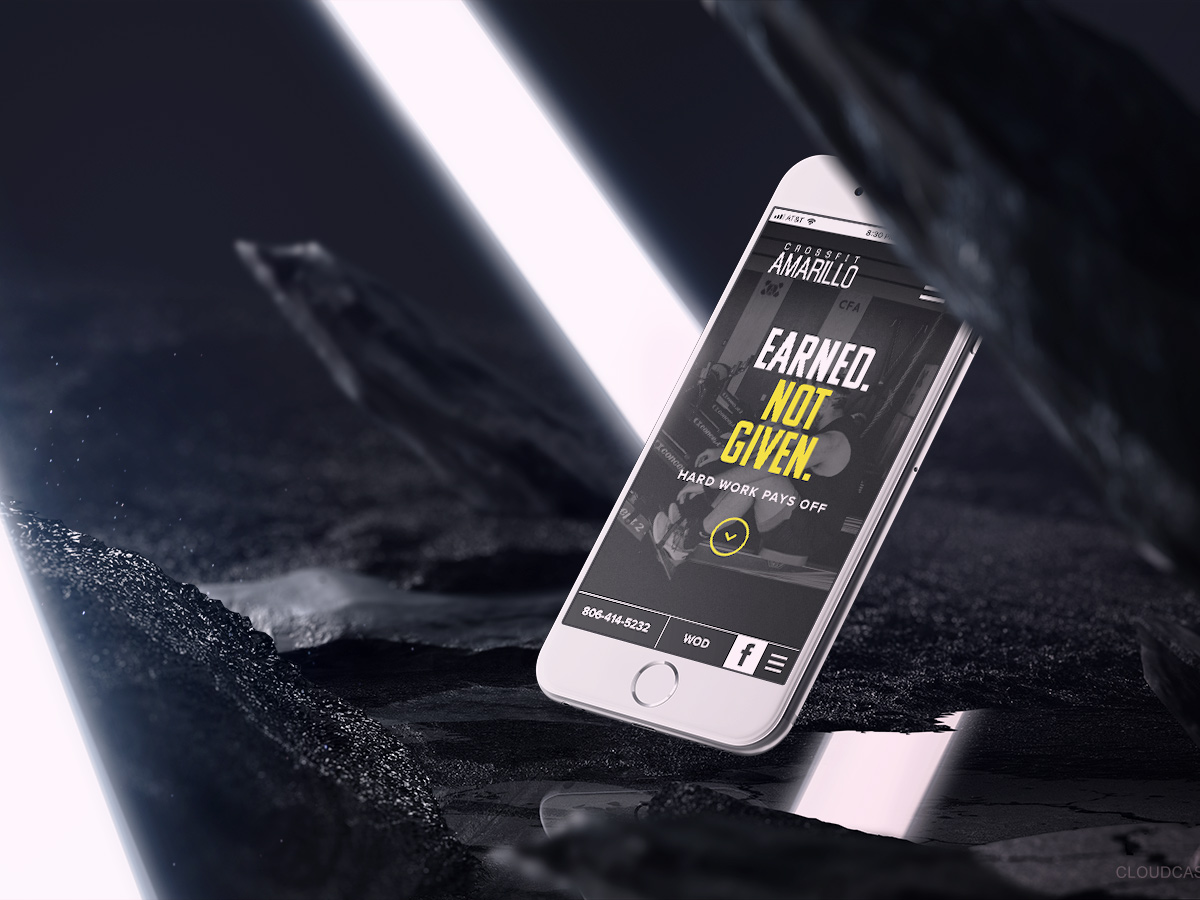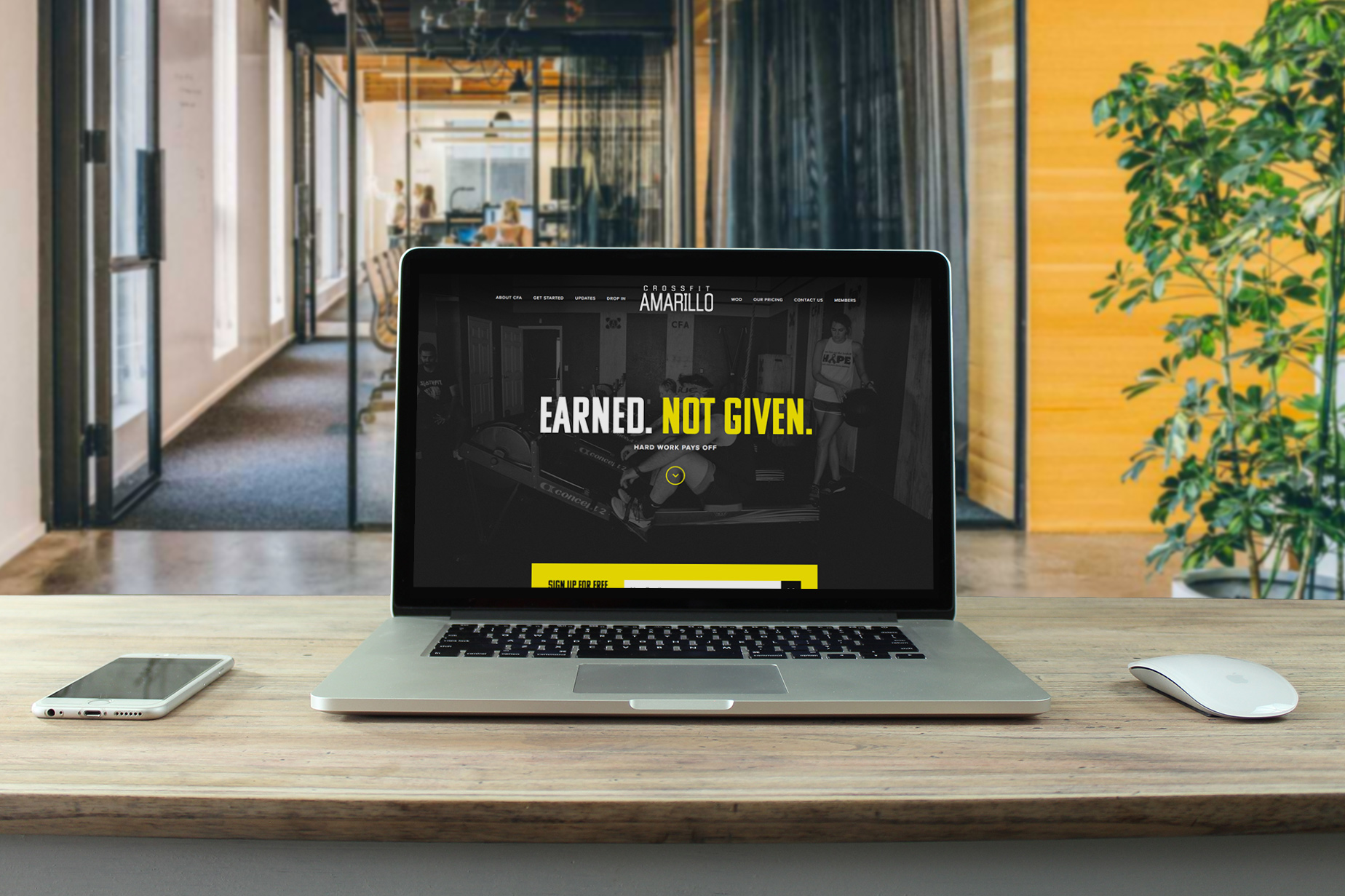 Circles Co. Collective Agency conducted an in-depth discovery session with CrossFit Amarillo to fully understand the culture of the gym and what makes it so different than the rest. We interviewed management and coaches (and even undertook a few workouts!) to develop a website strategy that would attain the objective of digitally representing the familial, supportive atmosphere of the gym and clearly communicate the variety of valuable information CrossFit Amarillo wanted to share with the public.
The website design was intentionally planned with a concise and structured presentation with an attractive mix of educational content, gym information, videos, and vibrant graphics. By featuring a Workout of the Day tab at the bottom of the mobile view, this website functions similarly to what end users expect from a mobile app, further enhancing the online experience. This website project produced more than a typical sales or marketing tool. It was created as an online experience that accurately reflects the supportive community of CrossFit Amarillo.
— Get Started Today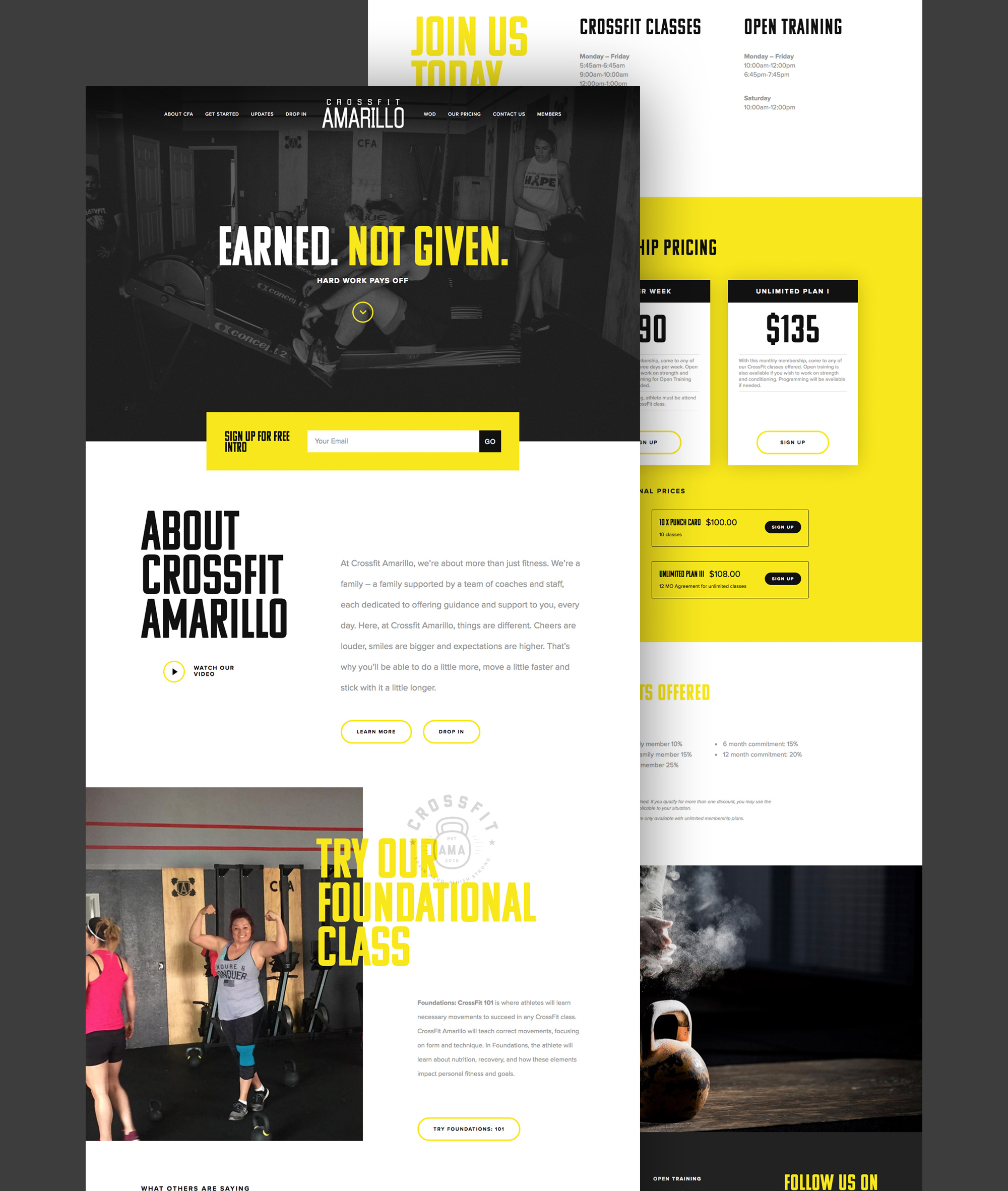 We loved working with Circles Co. Collective for our new website. We were able to have as much or as little input as we wanted to have in design, but frankly it wasn't needed! They came up with the perfect set up for us. It is now easier than ever to update photos, workouts, or events for our gym.  Sandra was great in making sure we knew what we were doing and managing time effectively to get it done. Sandra was a great teacher and their developer was very knowledgeable.
— Jessica Grider,
co-founder
Let's Collaborate
Want to discuss a new project? Chat about design? Get a quote? Compare favorite movies or tv shows? Drop our Circles inbox a line, and let's get this convo rolling.