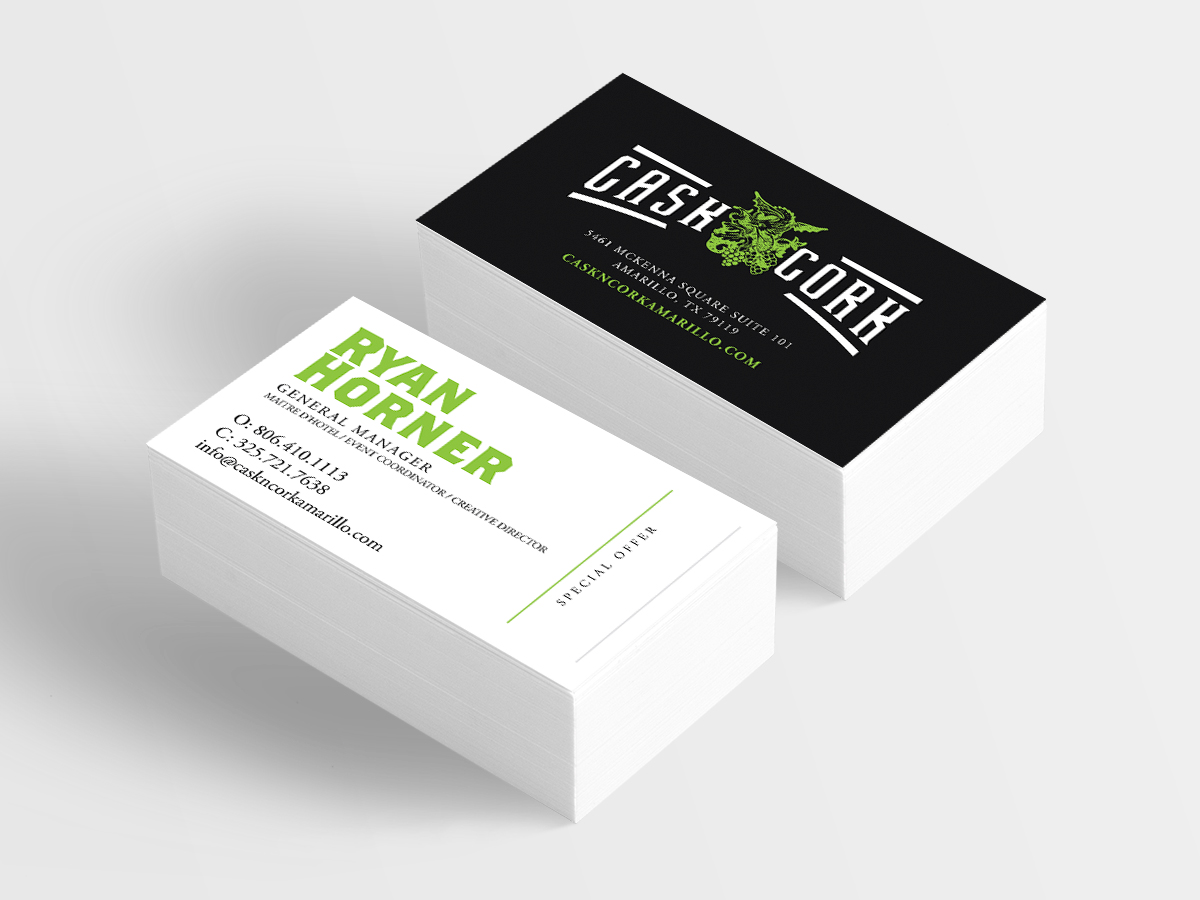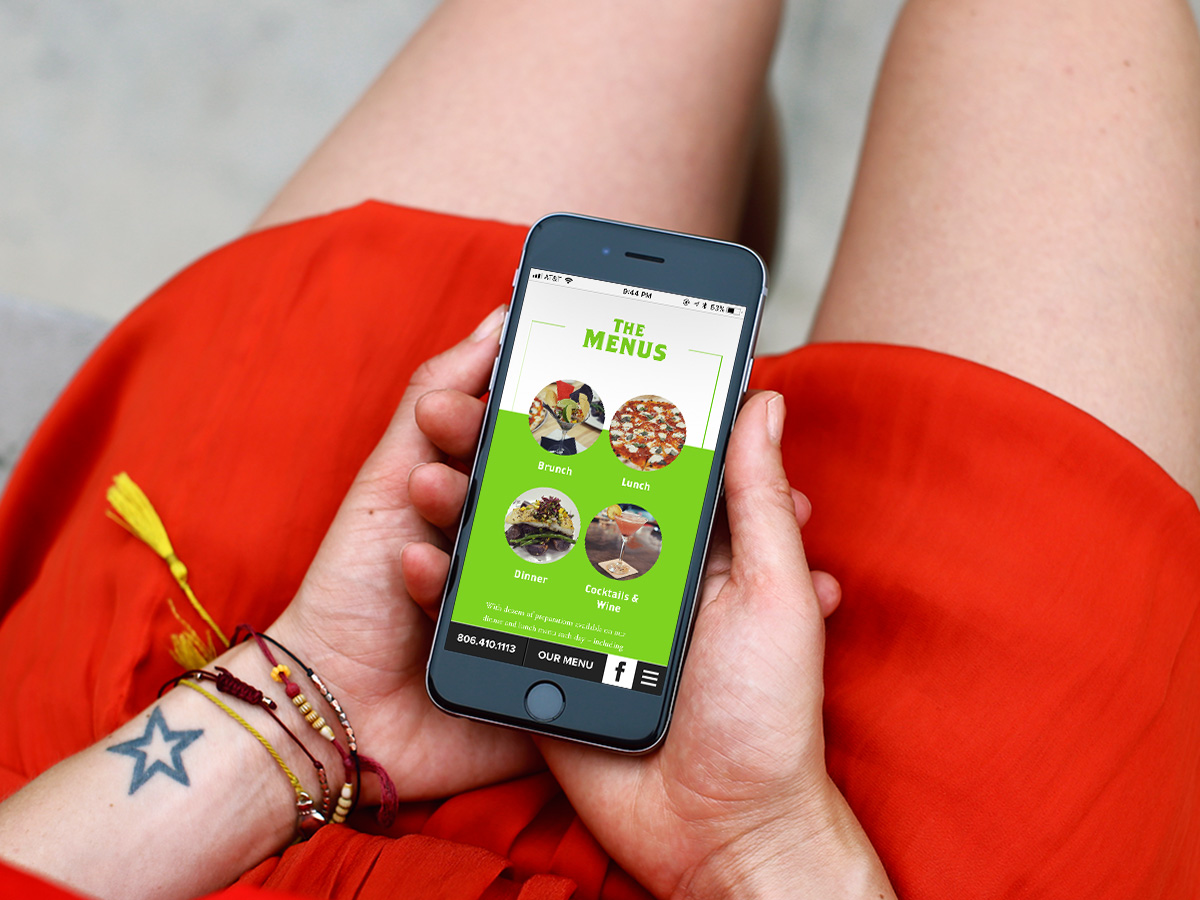 Circles Co. Collective Agency embraced the restaurant's logo and amplified it into a full brand that visually describes the comfortable and trend-setting atmosphere of Cask & Cork. Branding included creating business cards for restaurant management. Using a clean, simple design with a punch of accent color, we provided Cask & Cork with a sophisticated and modern business card, befitting of their brand.
The custom-coded website also reflected the luxurious feeling of the restaurant's food and comfort of the atmosphere, in a fully functioning marketing tool. We designed the website with a look that is clean and simple, making it user-friendly and straight to the point. In a beautiful digital experience, designed for both mobile and desktop, the end-user can quickly locate the menu, call the restaurant's phone number with one touch, make reservations, and book a room for private parties and events. We provide ongoing maintenance and updates to the website, as menu items and rooftop entertainment change. Cask & Cork's responsive website and professional business cards created the first impression of a premier brand that is consistent with the atmosphere of this full service restaurant.
— Get Started Today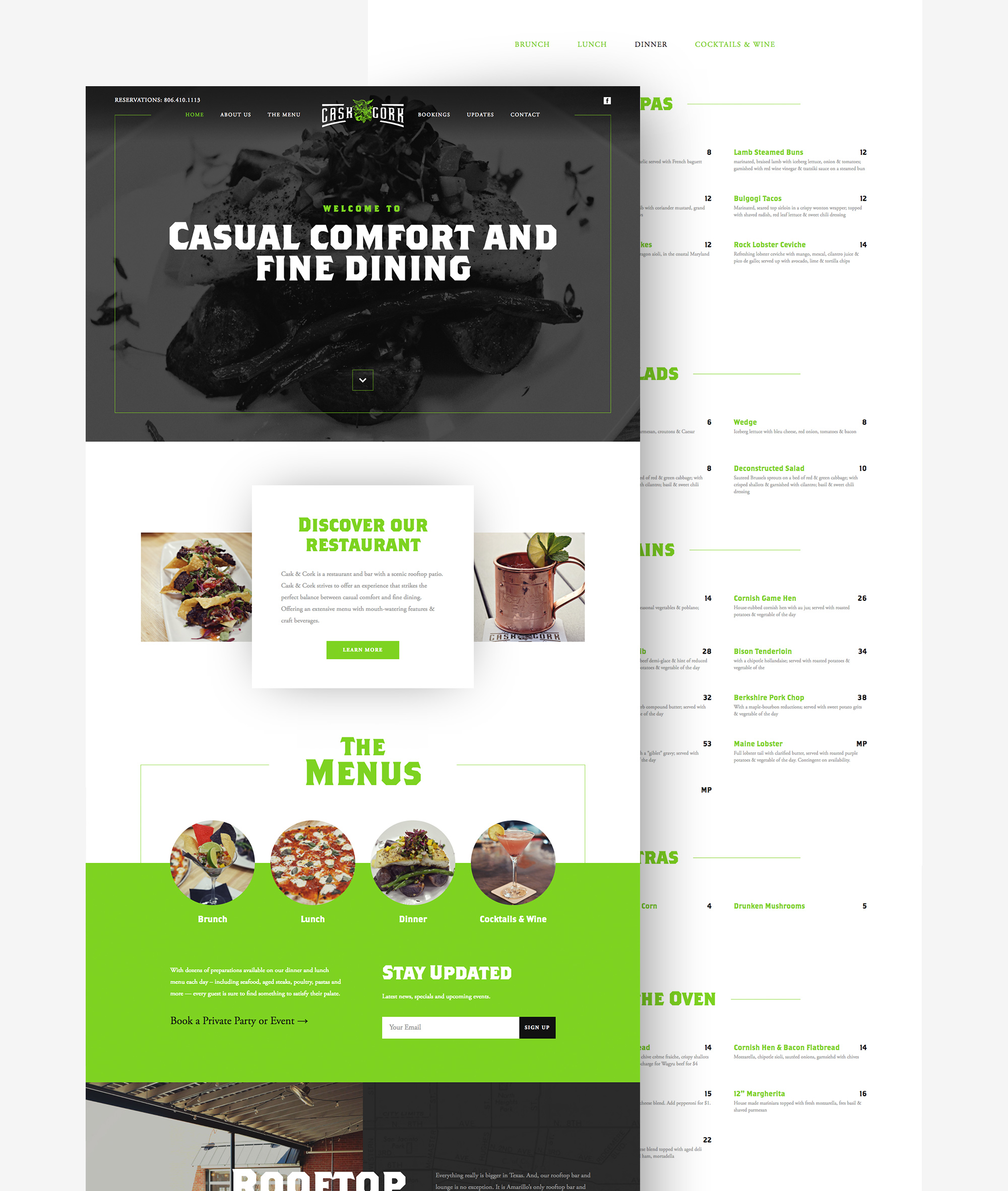 We enjoyed working with Circles Co. They did a phenomenal job on our business cards and the website.
— Ryan Horner,
general manager
Let's Collaborate
Want to discuss a new project? Chat about design? Get a quote? Compare favorite movies or tv shows? Drop our Circles inbox a line, and let's get this convo rolling.