We honored Striker's bold style through their vibrant yellow color scheme. In addition to design, we crafted clean copy to tell the Striker story. The website was structured to generate leads through a simple form with the option to submit a bid request. We also optimized all aspects of the website for mobile use.
— Get Started Today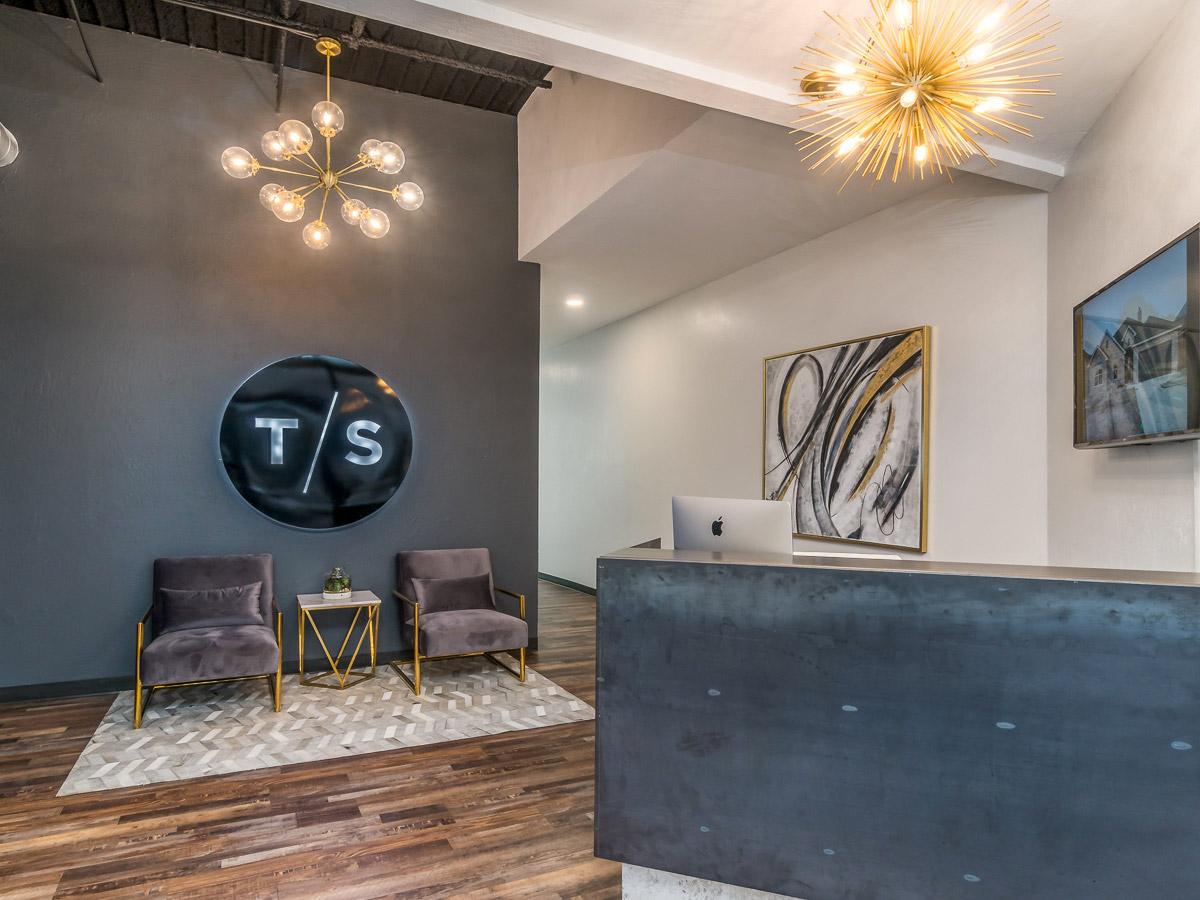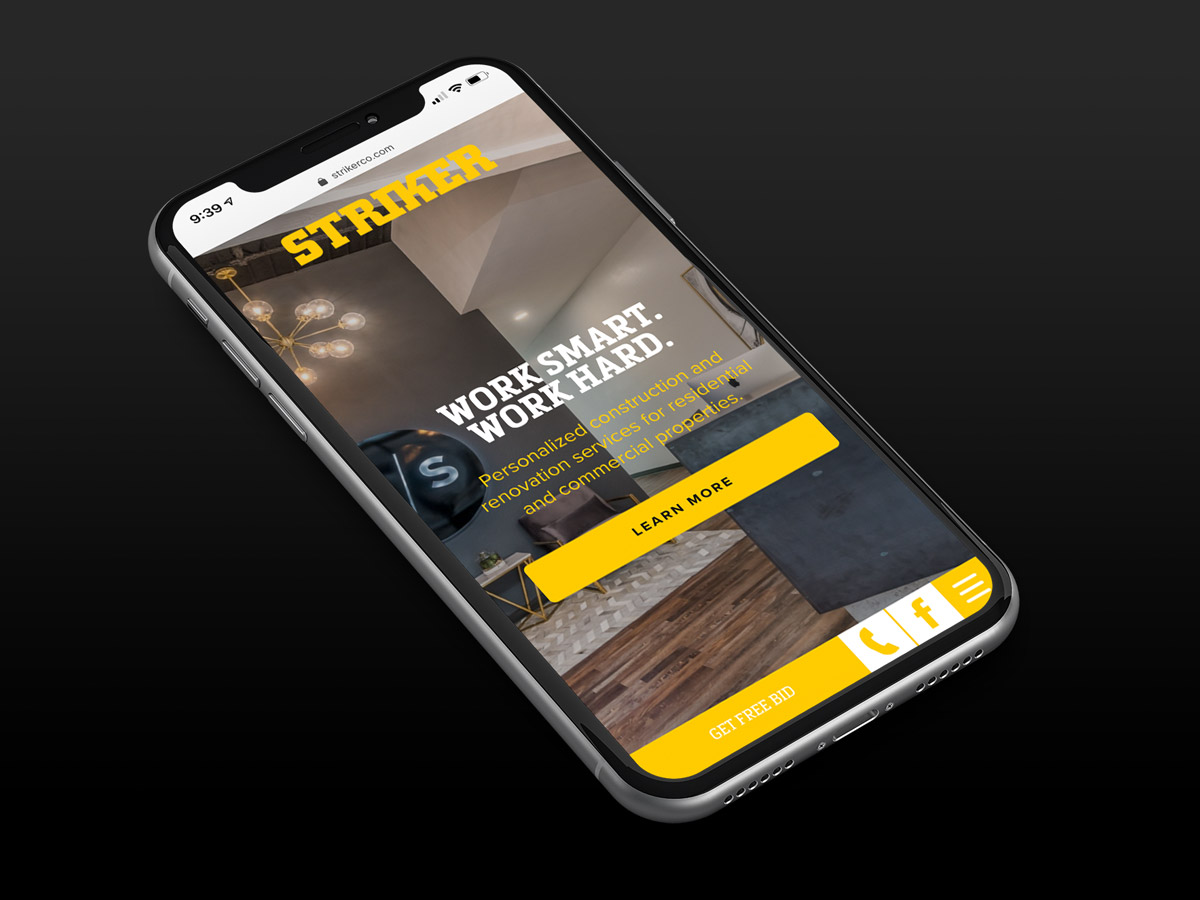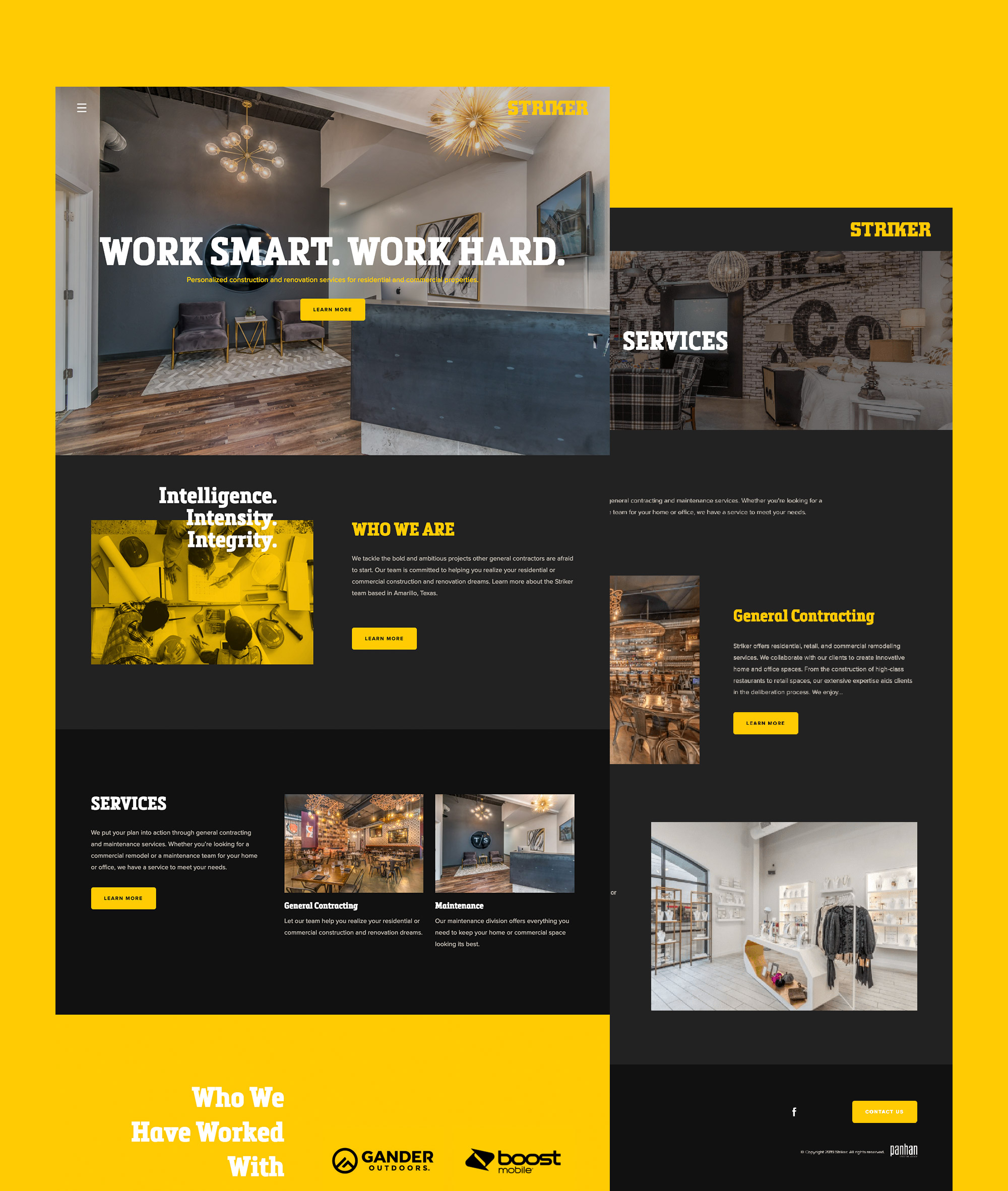 Circles Co. has a unique ability to understand both the client and the audience. The team communicates clearly with an uncanny flair for creativity and good design. They are consistent on producing great work and meeting deadlines. Circles Co. is more than a business partner, we consider them friends to our company.
— Taylor Wellborn,
Let's Collaborate
Want to discuss a new project? Chat about design? Get a quote? Compare favorite movies or tv shows? Drop our Circles inbox a line, and let's get this convo rolling.