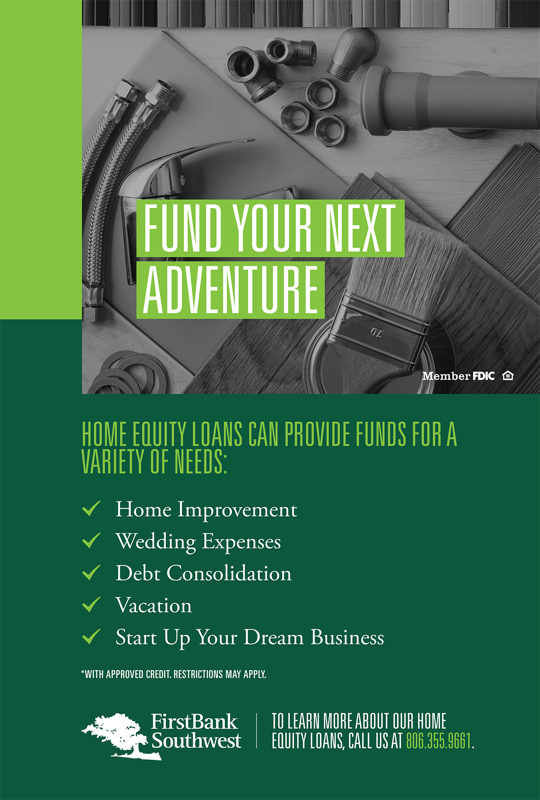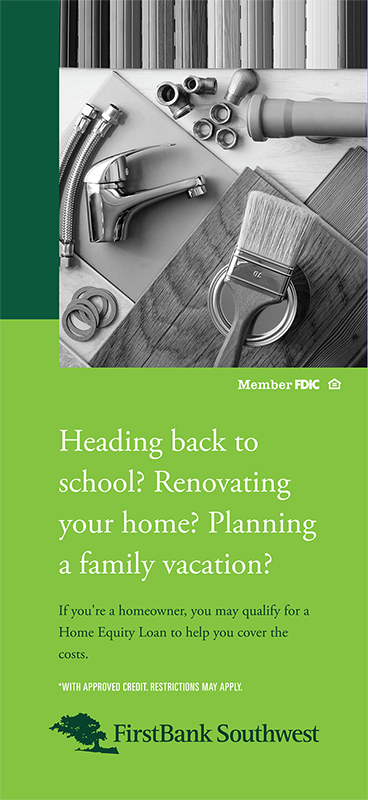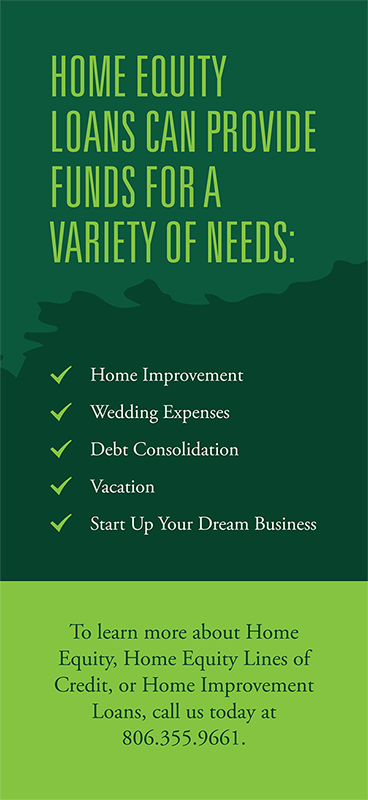 Our Approach
The new visual storytelling is clear, concise and user-friendly. We wrote new content from scratch and condensed their previous information into easy-to-read bites. Our designers brightened their colors to give the website a fresh look. We integrated scrolling header images near the top to promote popular services and campaigns, and our mobile-friendly design was essential to the promotion of online banking services. In addition to their website design, we designed a series of campaigns to promote their products and services.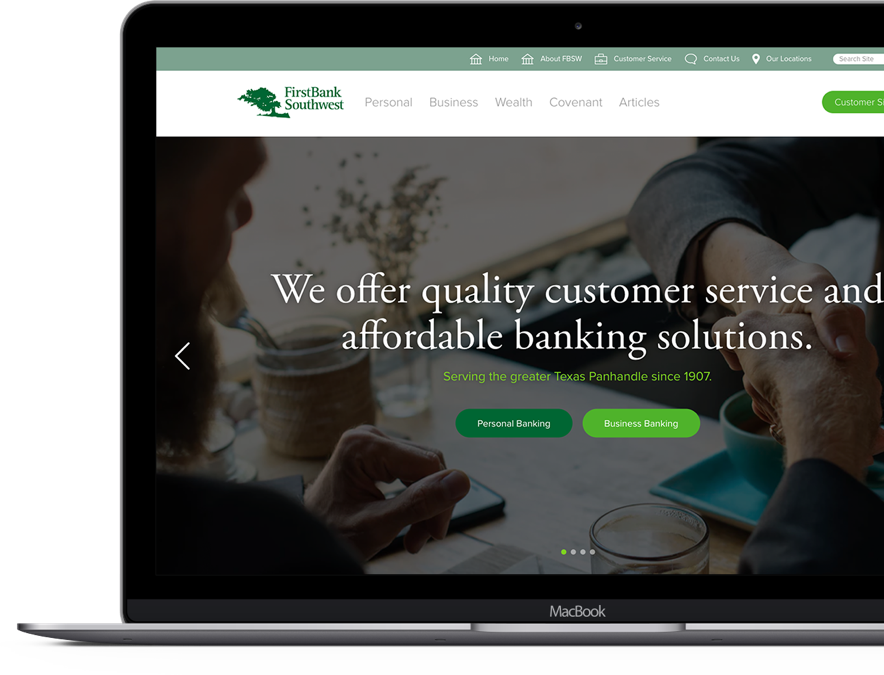 Introduced New
Elements to the Brand
We introduced new design elements to refresh the visual identity of FirstBank Southwest. Our team added a series of colorful, abstract designs to make web pages and print materials stand out. These custom designs give the website and other digital materials added character.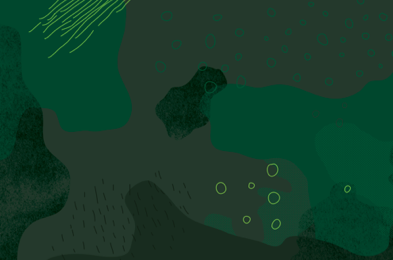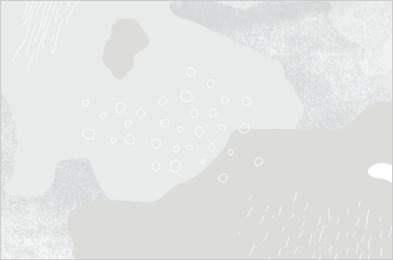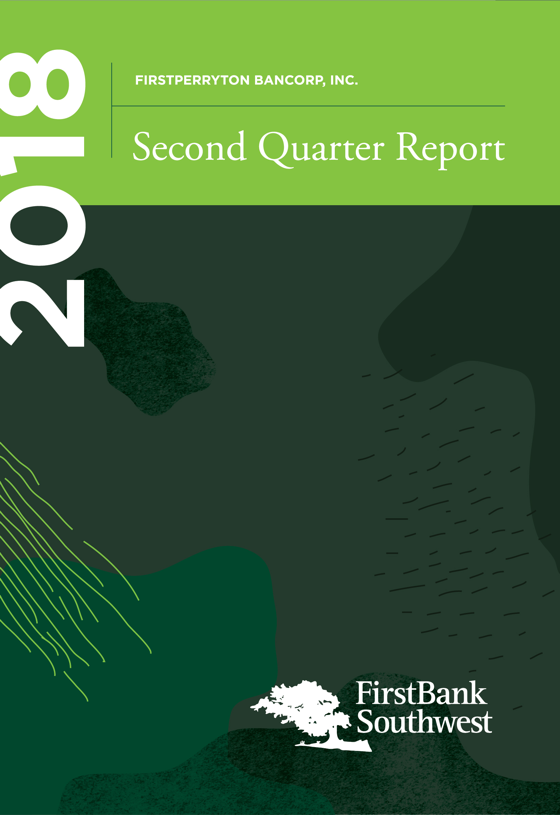 Typography
Adobe Garamond Pro is the primary typeface for FirstBank Southwest's digital and print marketing materials. We chose two complimentary san-serif font's, adding variety to their marketing materials going forward. The typefaces allow us to create sleek, fresh designs for their campaigns and website.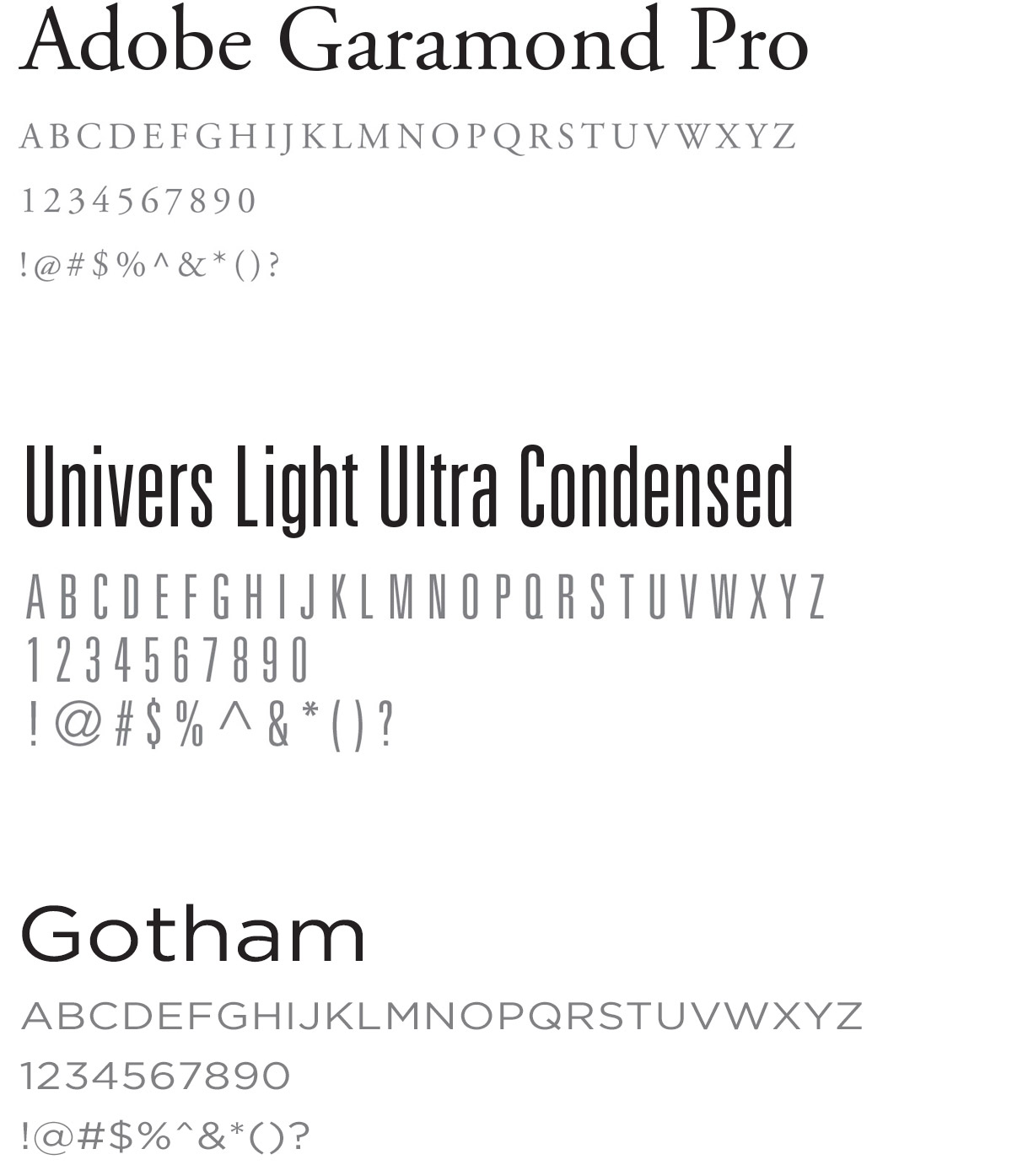 Writing
The financial literacy of their customers was important to the staff at FirstBank Southwest. We wrote easy-to-read content with an emphasis on financial education. Their previous website included dozens of pages of outdated content. We took what they had and refreshed the content, making sure it was easy to read and accurate.
What separates design from art is that design is meant to be... functional.
Campaigns
Throughout the year, FirstBank Southwest launches campaigns to promote financial products and services. We were tasked with conceptualizing print and digital products to promote new campaigns. This included script-writing for radio ads, digital billboards, brochure design, and splash pages on the website. We maintained a consistent visual identity in these products that included the brand's most recognizable feature – their tree.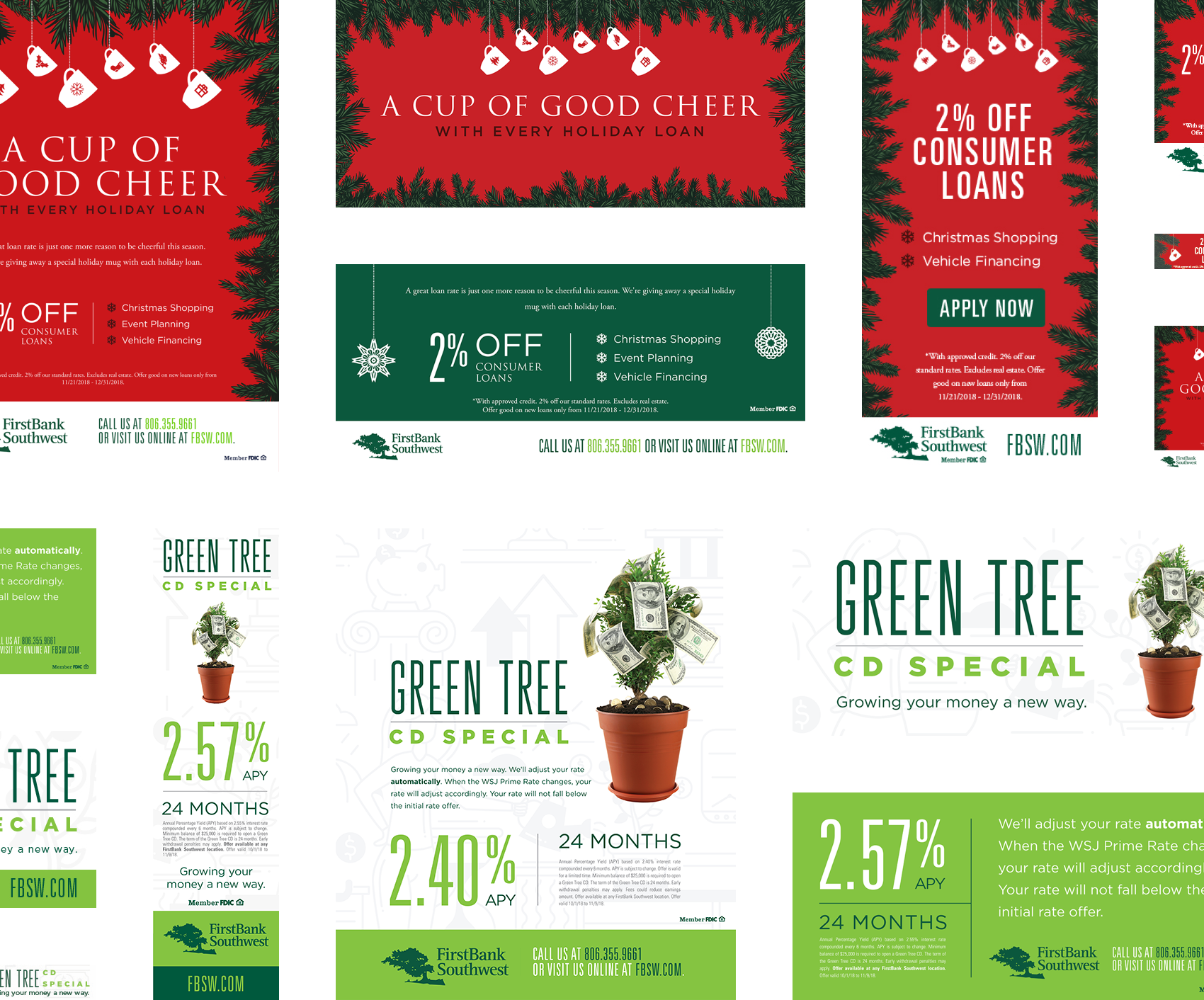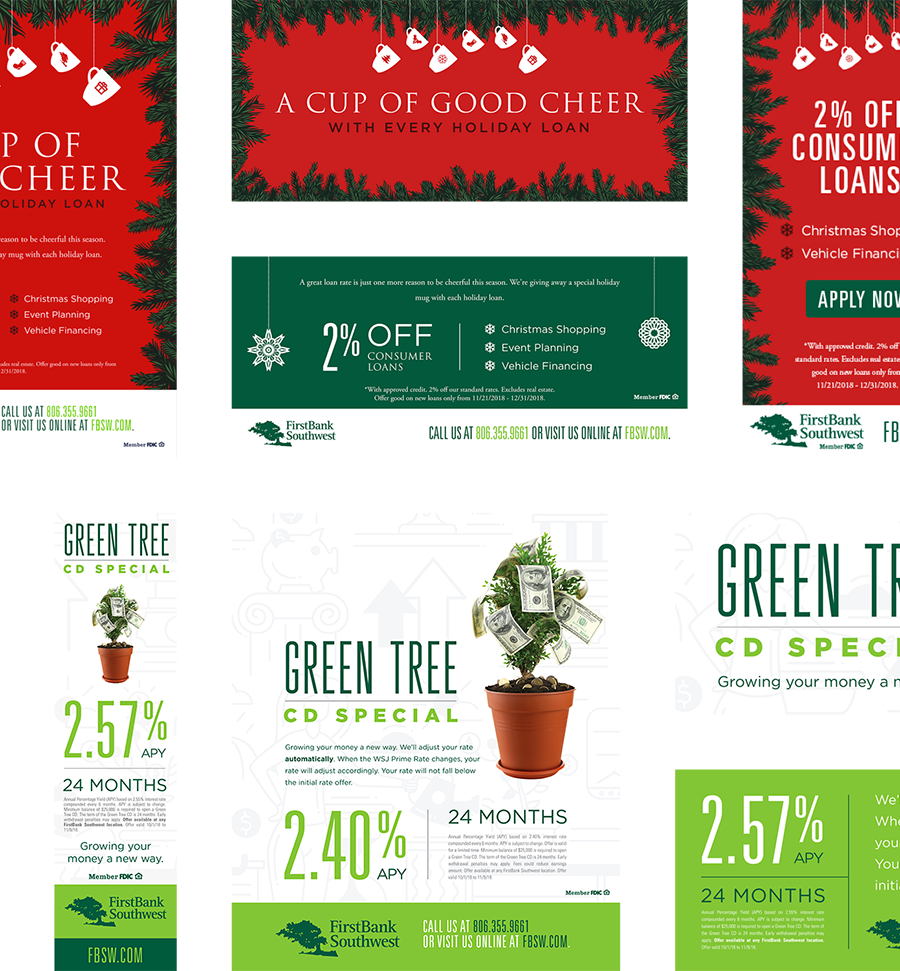 Marketing
Our team worked alongside the marketing director at FirstBank Southwest to develop innovative marketing ideas and approaches to expanding their reach in the area. We used social media campaigns, digital ads, print products, and more to tell their story to the communities they serve in the Texas Panhandle.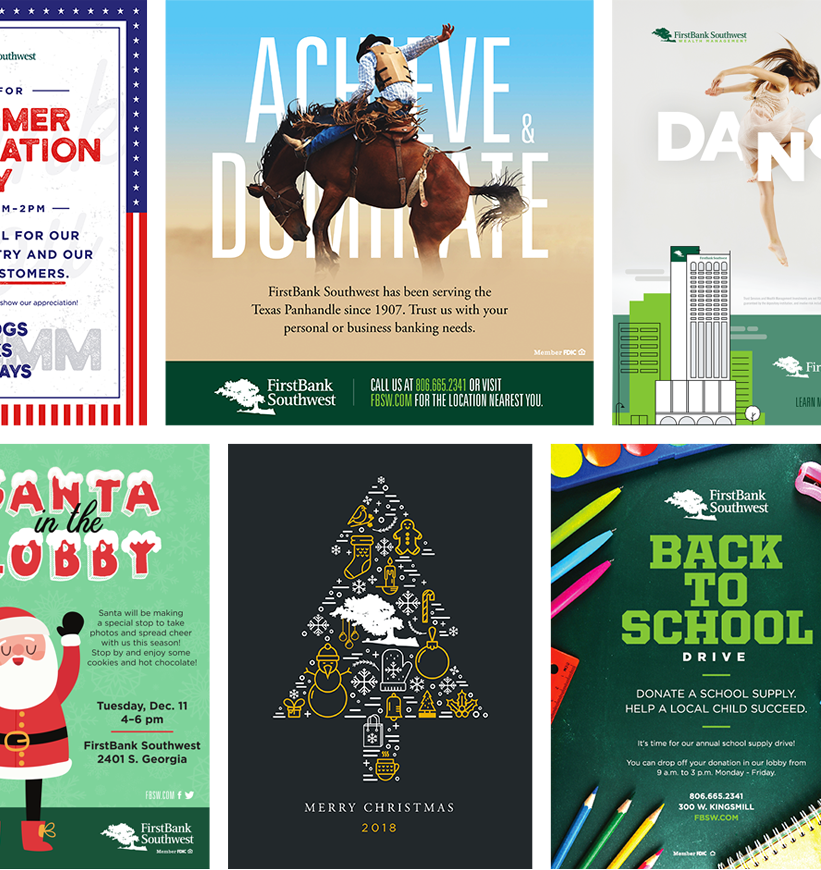 The All New
Website Experience
We created various content modules and user-friendly experiences to direct visitors to the services or products they need. The content was entirely refreshed, with an emphasis on financial education. Banking terminology was carefully researched to pass any compliance concerns. We also wrote banking personas to encompass a variety of different banking needs: retirement planning, opening a small business, applying for a loan and more.
Before the coding process, we created wireframes of the website to conceptualize our design plan. The wireframes allowed the team at FirstBank Southwest to visualize the potential of their new website. As we coded the website, we made mobile-friendly design a top priority.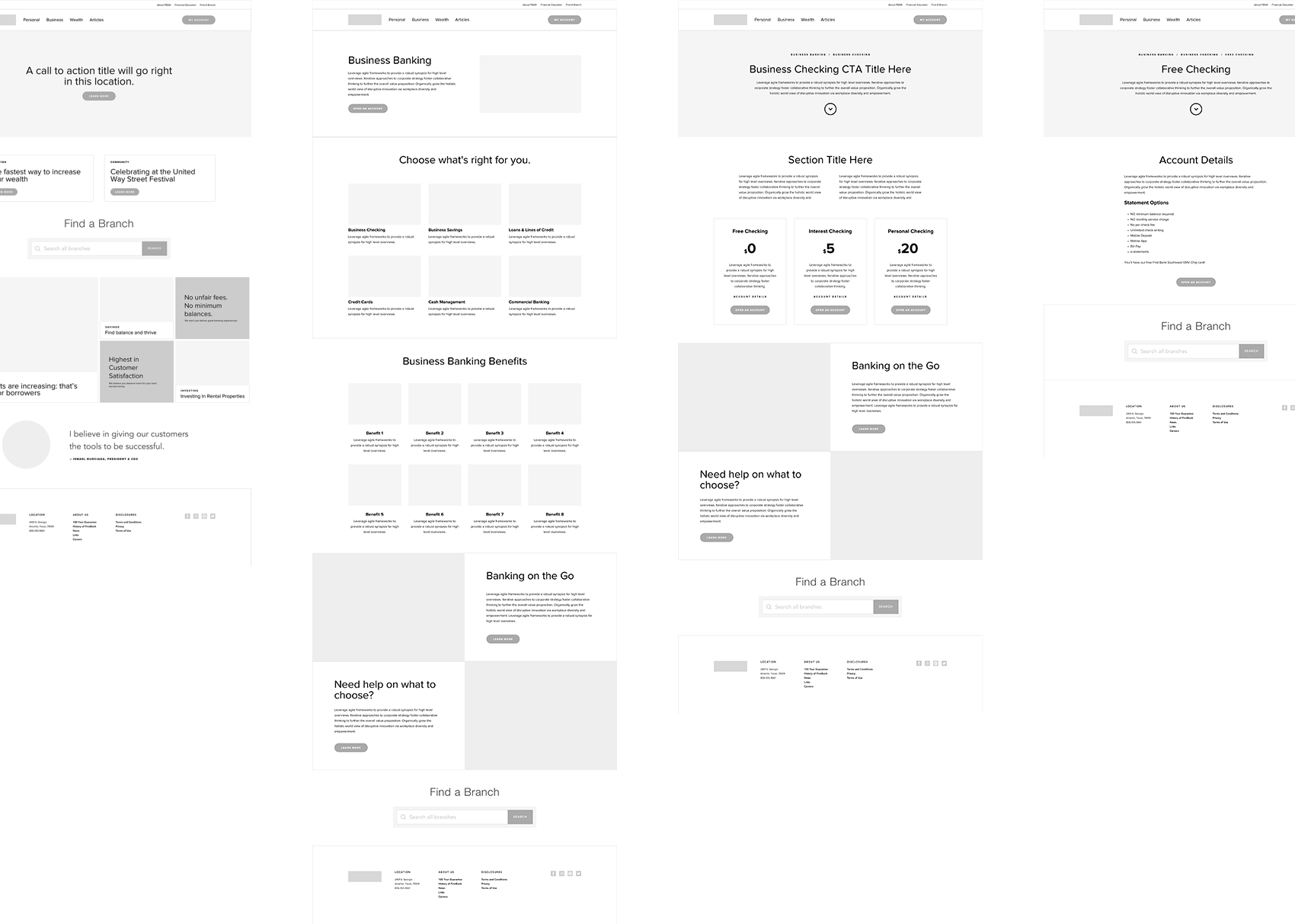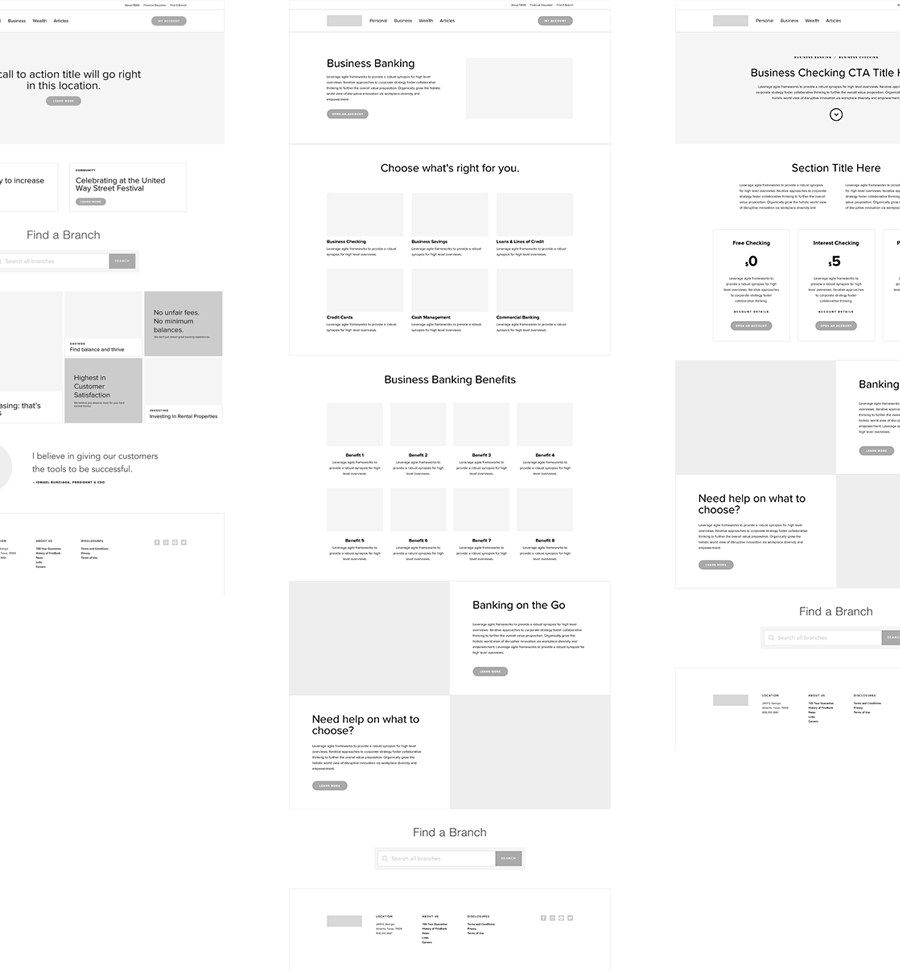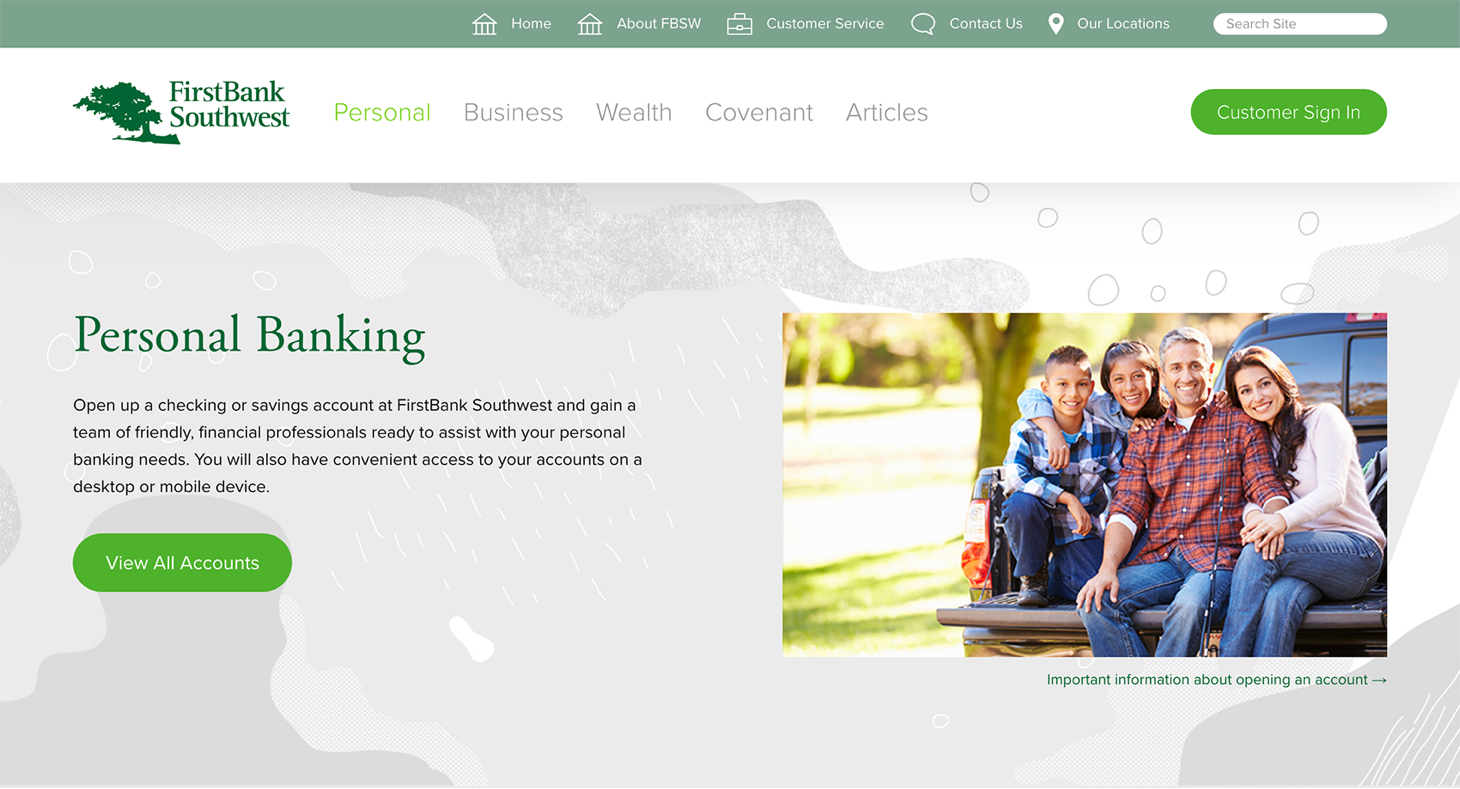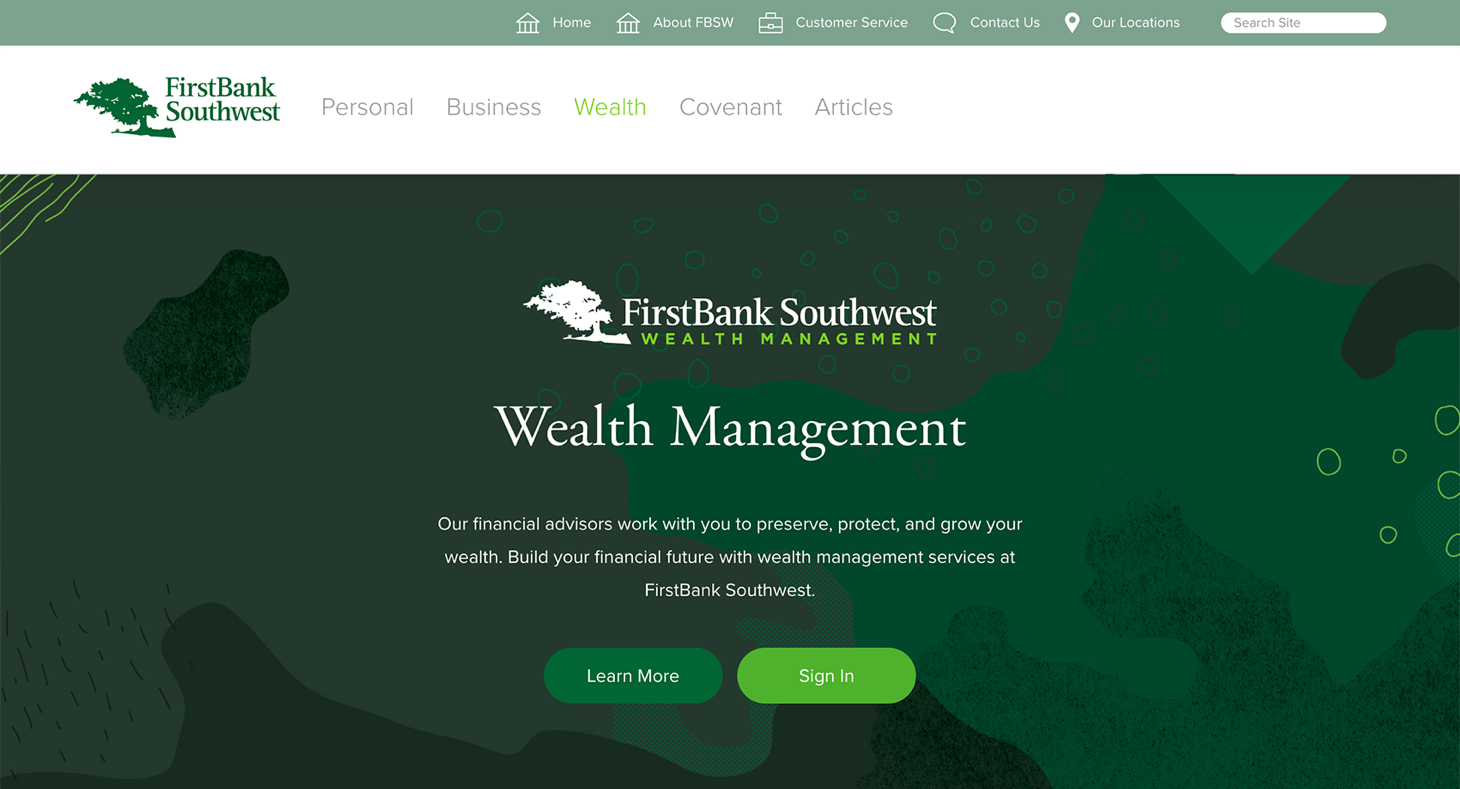 Let's Collaborate
Want to discuss a new project? Chat about design? Get a quote? Compare favorite movies or tv shows? Drop our Circles inbox a line, and let's get this convo rolling.