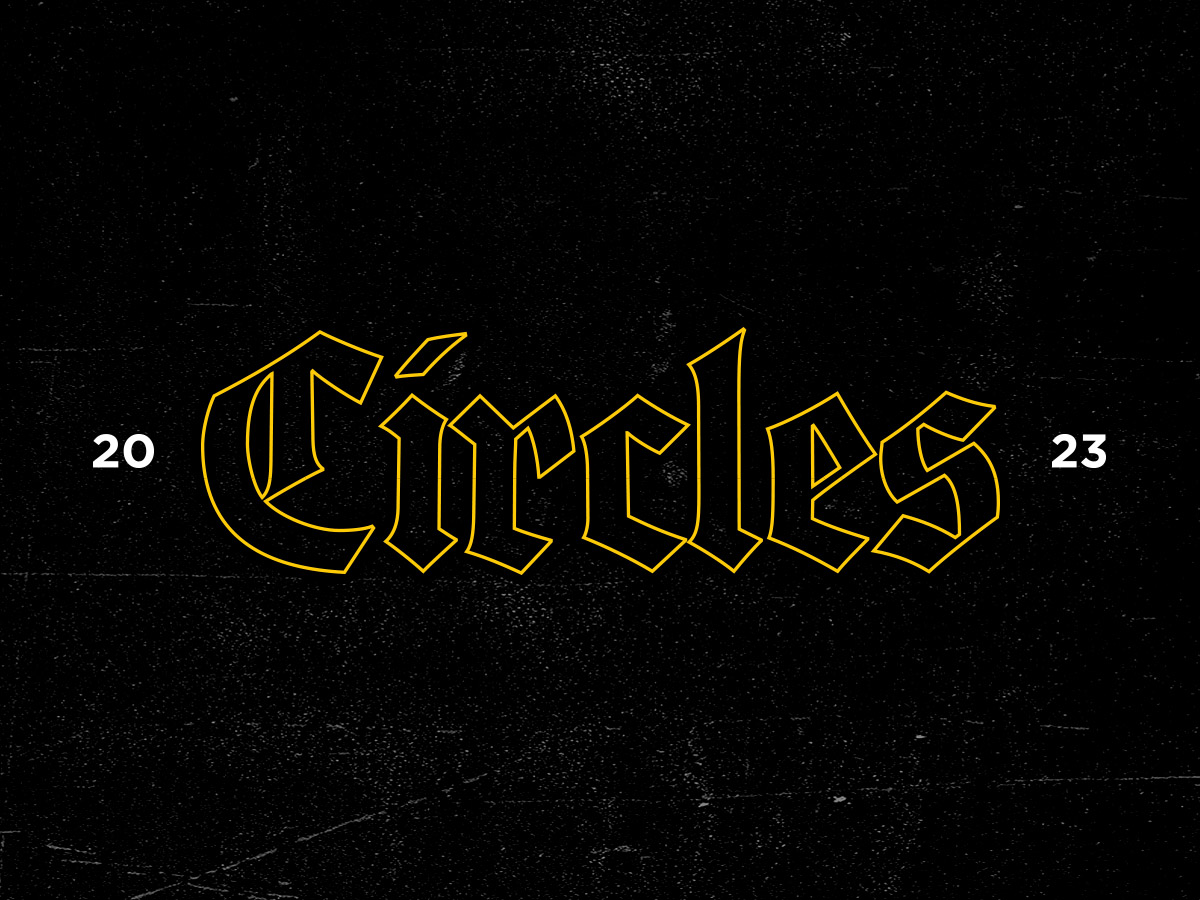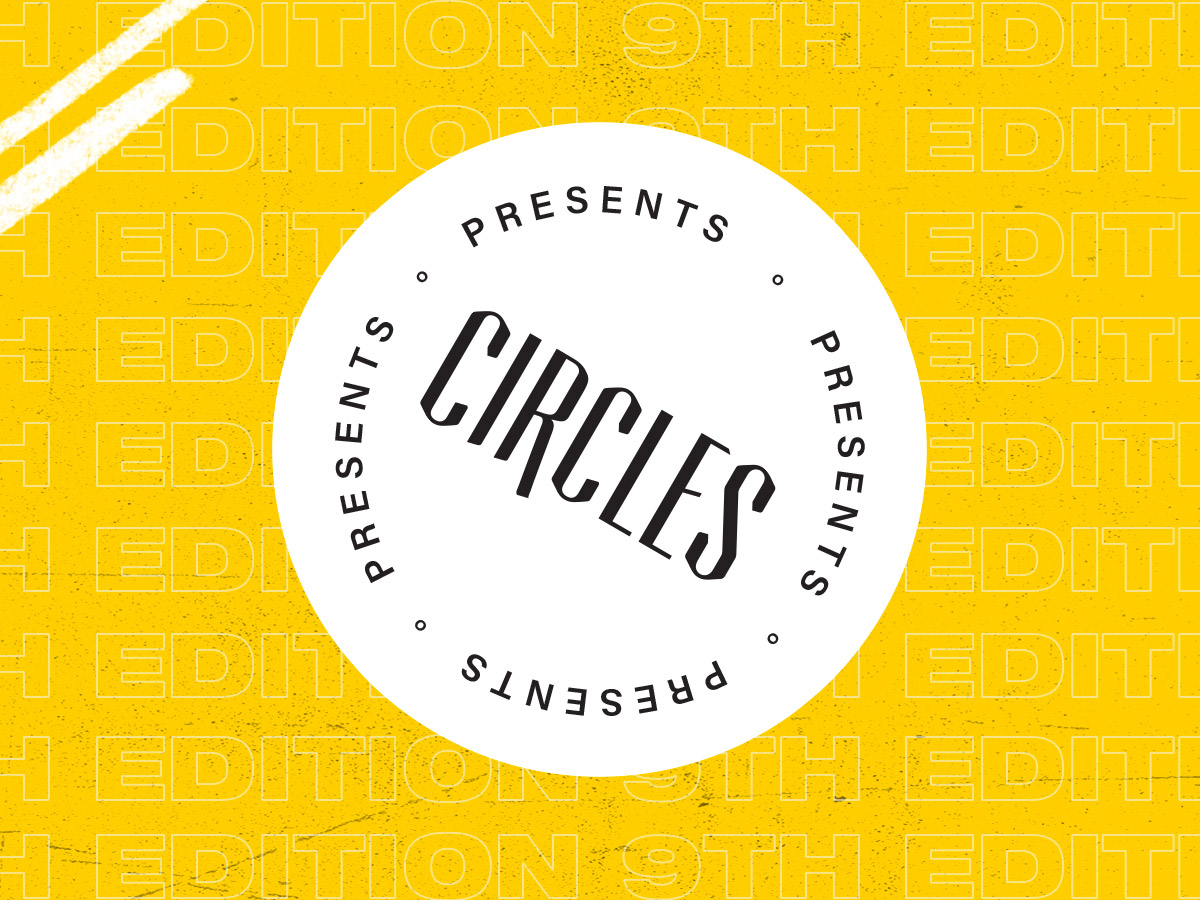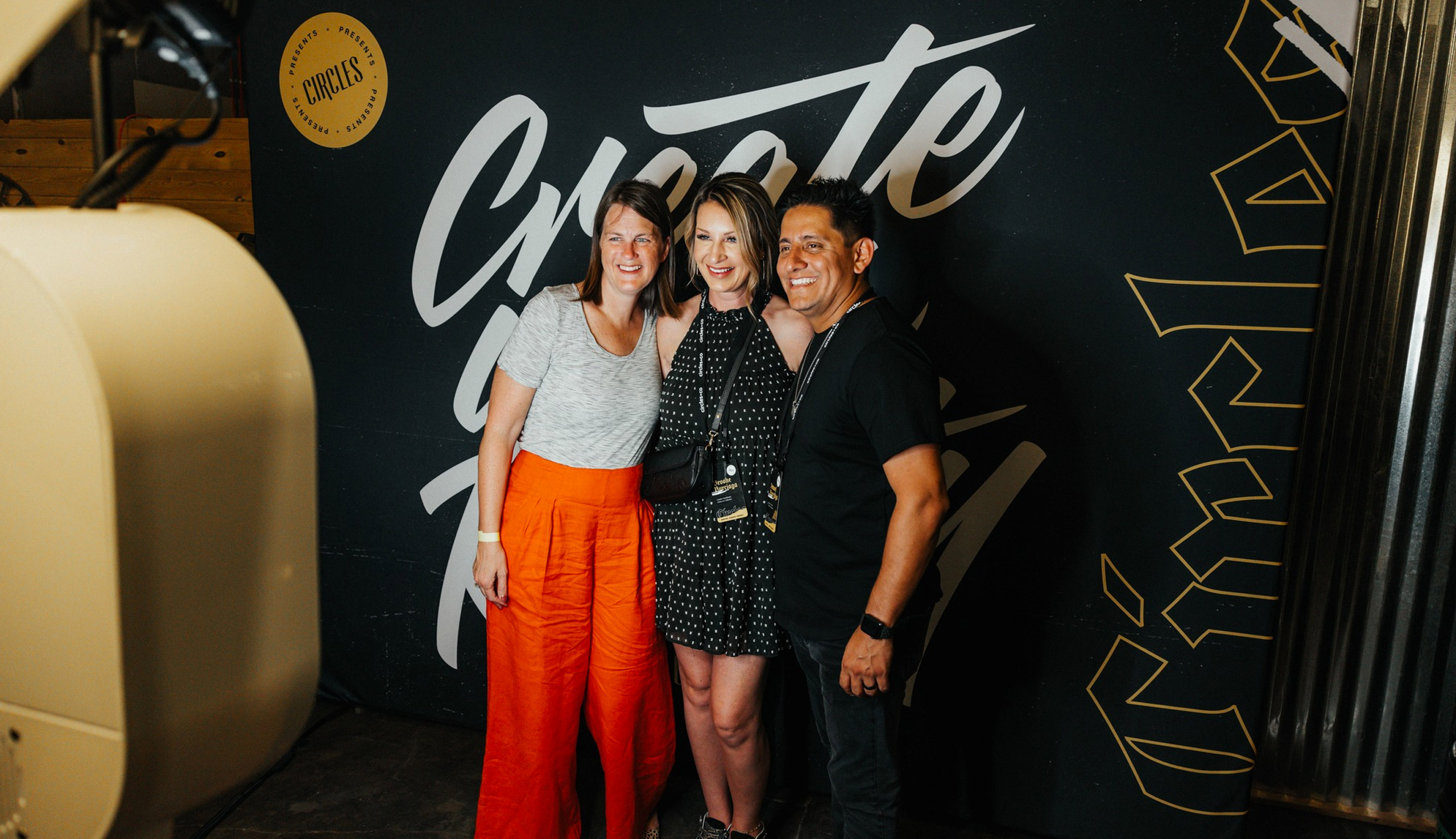 Our approach for the Circles Conference 2023 was marked by its distinctive blend of classic and contemporary elements. To capture the essence of the event, we opted for an Old English-inspired typeface, injecting a sense of timeless sophistication into the brand. The color palette, comprised of black, white, and a vibrant yellow, provided a striking contrast that drew attention and evoked a sense of excitement.
To further enrich the brand's character, we incorporated a subtle texture reminiscent of scratches, adding depth and intrigue to the visual identity. This texture served as a symbolic representation of the creative journeys and challenges that attendees might encounter and overcome during the conference.
Our commitment to a unified and cohesive look extended across all materials, from the monumental signage that guided attendees through the event's venue to the beautifully designed badges that proudly displayed participants' identities. The website we created not only served as an informative hub for conference details but also seamlessly integrated the brand identity, ensuring a consistent and engaging user experience.
By infusing the Circles Conference 2023 with this unique and striking brand identity, we were able to immerse attendees in a memorable and cohesive visual experience. This fusion of classic elegance and contemporary vibrancy not only represented the essence of the event but also contributed to its success, leaving a lasting impression on participants and fostering a sense of unity among creative minds from diverse backgrounds.
— Get Started Today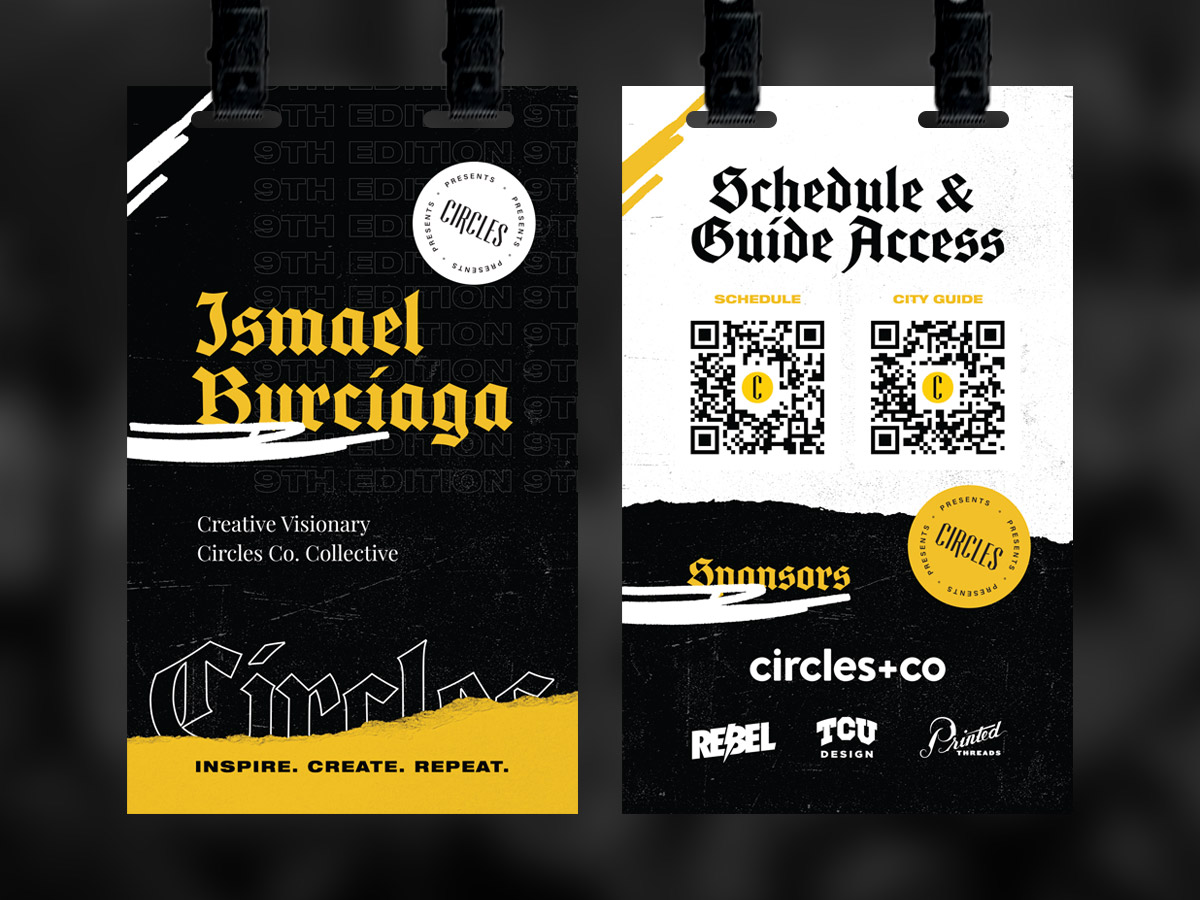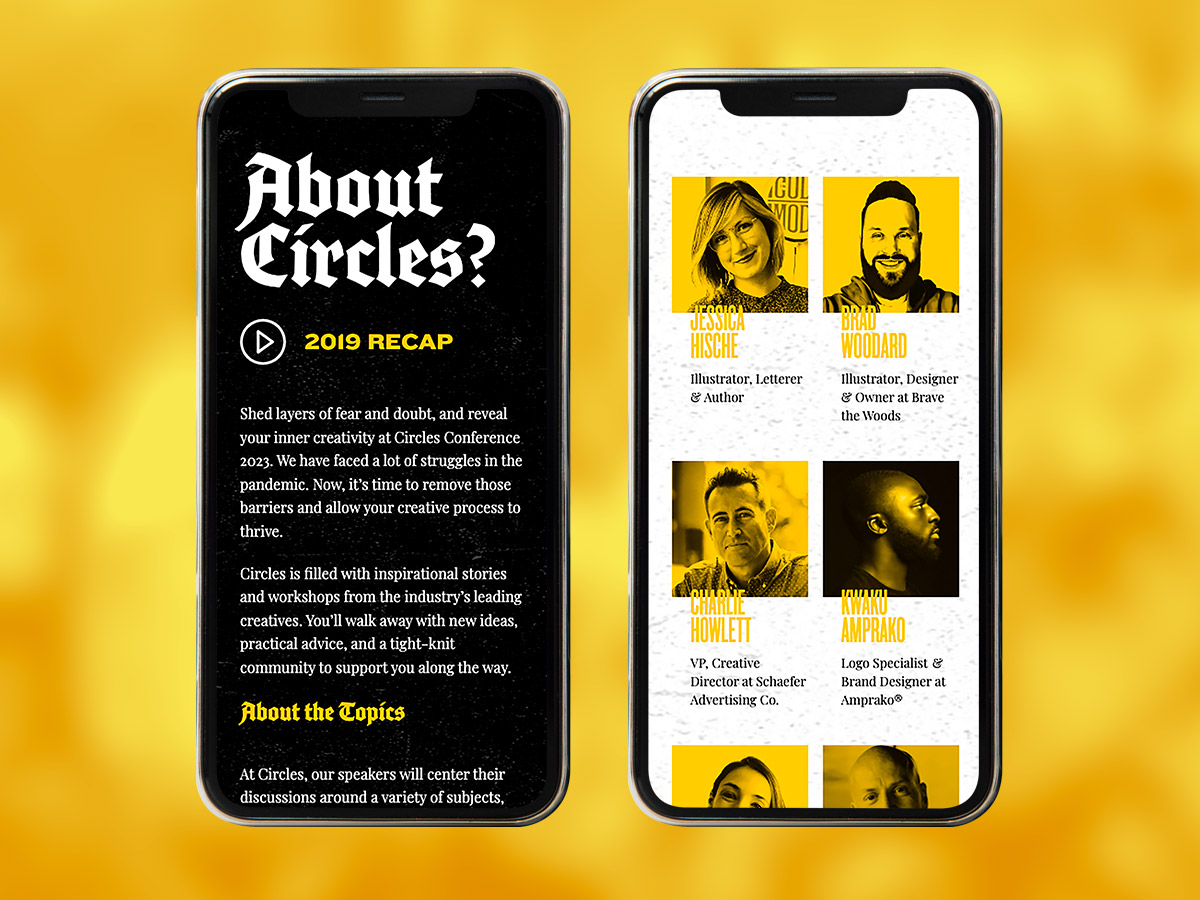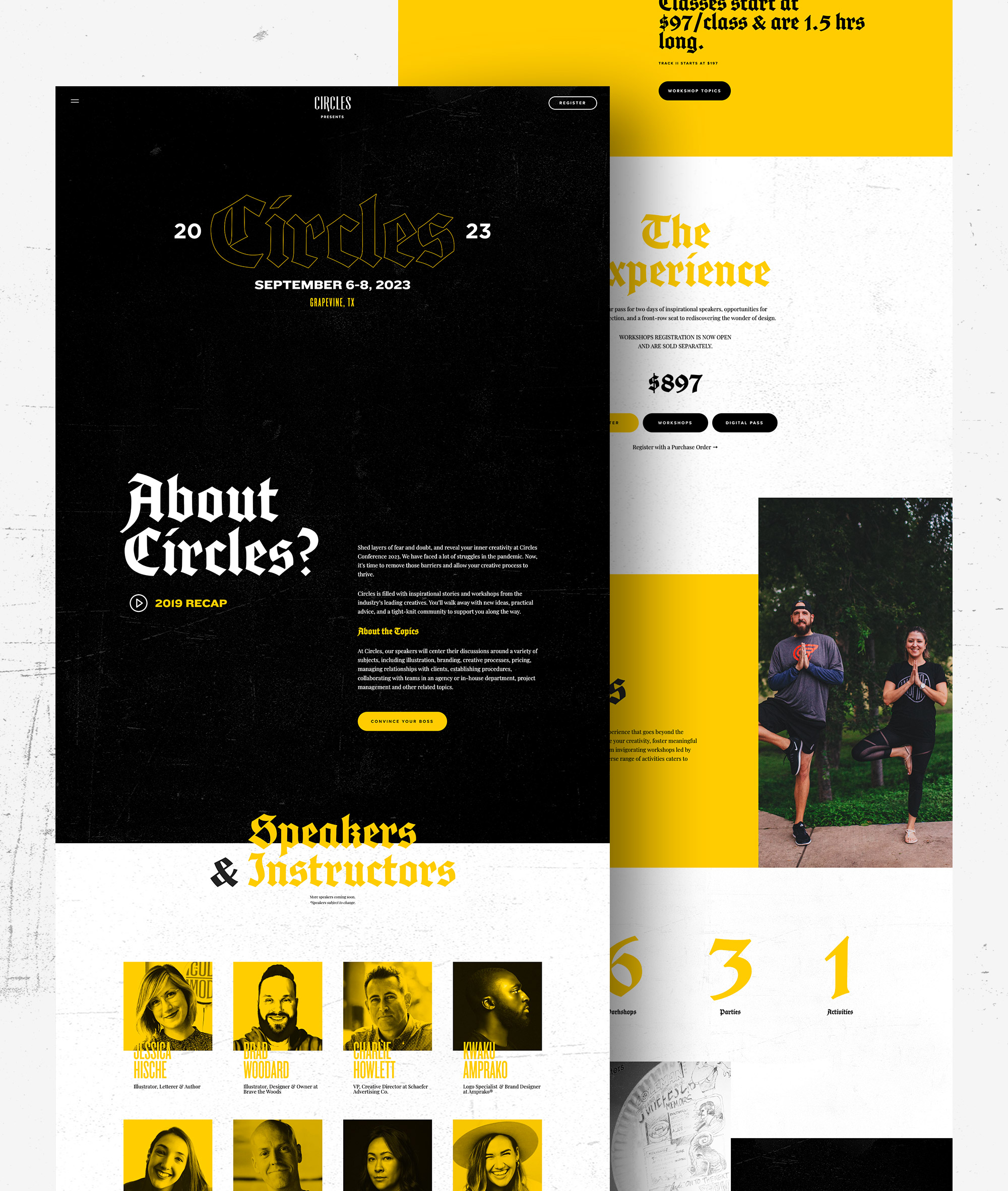 Let's Collaborate
Want to discuss a new project? Chat about design? Get a quote? Compare favorite movies or tv shows? Drop our Circles inbox a line, and let's get this convo rolling.